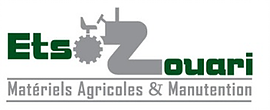 The first Zouari Establishment set out to provide its customers with the most innovative, high-performance and competitive products on the market, agricultural tractors and material handling equipment. He chose to bind to the most prestigious brands and to represent the leading companies in their area of expertise.
---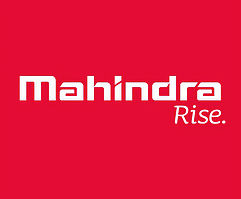 Mahindra & Mahindra, the Indian giant for Agricultural Tractors
The Mahindra Group is one of the 10 largest industrial companies in India. Mahindra & Mahindra is the number one tractor vendor in the world since 2008 (more than 180,000 units in 2008) and ranks first in the Indian multi-purpose utility market.
It holds leading positions in several key sectors of the Indian industry, including commercial credit and financial services (Mahindra Intertrade, Mahindra & Mahindra Financial Services Ltd.), automotive components, information technology and Telecommunications (Tech Mahindra, Bristlecone) and infrastructure (Mahindra GESCO, Mahindra Holidays & Resorts India Ltd., Mahindra World City).
With more than 60 years of industrial experience, the Mahindra Group has a solid foundation in the fields of technology, engineering, marketing and distribution.
The Group employs more than 200,000 staff and has state-of-the-art facilities in India and abroad.
Mahindra products are now available on all continents. M & M made several strategic acquisitions by acquiring plants in China, the United Kingdom and Europe; It also has 3 tractor assembly plants in the United States.
Its main subsidiaries in the world are Mahindra Europe, Mahindra USA Inc. and Mahindra South Africa. M & M has entered into partnerships with international companies such as Renault SA (France) and International Truck and Engine Corporation (USA).
In October 2007, the Mahindra Tractor Group won in Japan the "JAPAN QUALITY MEDAL" medal, the equivalent of a NOBEL price in total quality control of a product. It is the first tractor company in the world to win this award.